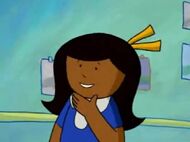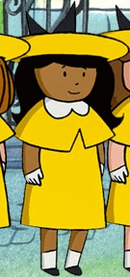 Nona has long black hair in a flip and dark skin (light skin until season 2), although in My Fair Madeline her hair has shades of brown and a brown outline. She is one of the characters who rarely speak in the series. She is one of the companions of Madeline in the episode Madeline in the North Pole, along with Sylvie and Danielle, instead of Chloe and Nicole. and as shown in the same episode she is a bit sporty as she wishes for a new soccer ball. In Madeline and the Giants, in Madeline's dream, she was angered when tiny Madeline went to her hat. Mariss
Ad blocker interference detected!
Wikia is a free-to-use site that makes money from advertising. We have a modified experience for viewers using ad blockers

Wikia is not accessible if you've made further modifications. Remove the custom ad blocker rule(s) and the page will load as expected.